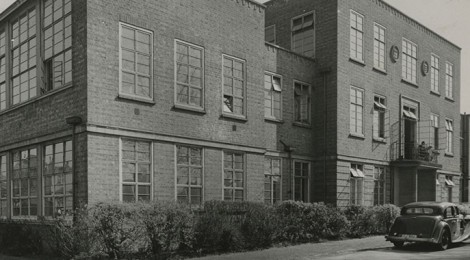 During the Second World War, some teaching and clerical work at St. Thomas' Hospital was evacuated to the art school at Kingston. A memorandum in the National Archives dated 4th October 1939 confirms that the Hospital were given use of 3 ground floor teaching rooms on the south side of the Knights Park building and 1 non-teaching room for clerical purposes.
Some students from this time have recounted their memories to us of medical students with specimens jars socialising in the canteen, with art students using the unusual items to draw impromptu still life sketches.
If you have further memories, photographs or drawings relating to St Thomas' sharing of Knights Park during World War Two, please do get in touch.