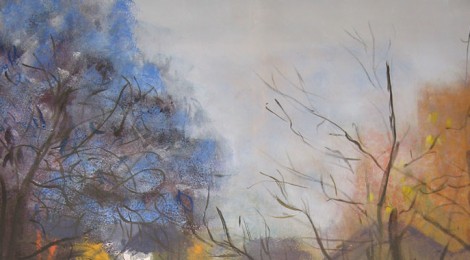 Christine Rollitt graduated from Kingston Polytechnic with a BA in Fine Art in 1975. Her tutors whilst at Kingston during the early 1970s included Lionel Bulmer, Fred Heyworth, Les Duxbury, Graham Arnold and Bill Entwistle.  She also recalls visiting tutors such as John Hoyland, Roger de Grey and Gillian Ayres teaching occasionally at Kingston. In Christine's words, 'I went to Kingston from Lincolnshire and thought I had gone to heaven.  The Thames lit by sunlight and Bentalls what more could a girl want?'
The images included here are examples of A2 sketches conducted during Christine's studies. On some, the guidance marks of tutors like Bulmer and Heyworth are visible. The sketches demonstrate how significant life drawing remained to teaching in this era, with regular sessions in the first two years of degrees. Rollitt remarked that 'Mr Heyworth would paint with us when we had a life model and setting.  I never saw any other tutor do this.'  However, she also remembered it as a time of stylistic upheaval: 'there seemed to be a battle being fought between the tutors through us the students, abstract versus figurative. Frank Archer had retired and Jack Millar became Head of the Painting School.'
Life drawings by Christine Rollitt, c. 1970s
Also included is an image of Blue Trees, painted by Christine in 1974. Students were encouraged at this time to paint large-scale canvasses from their second year.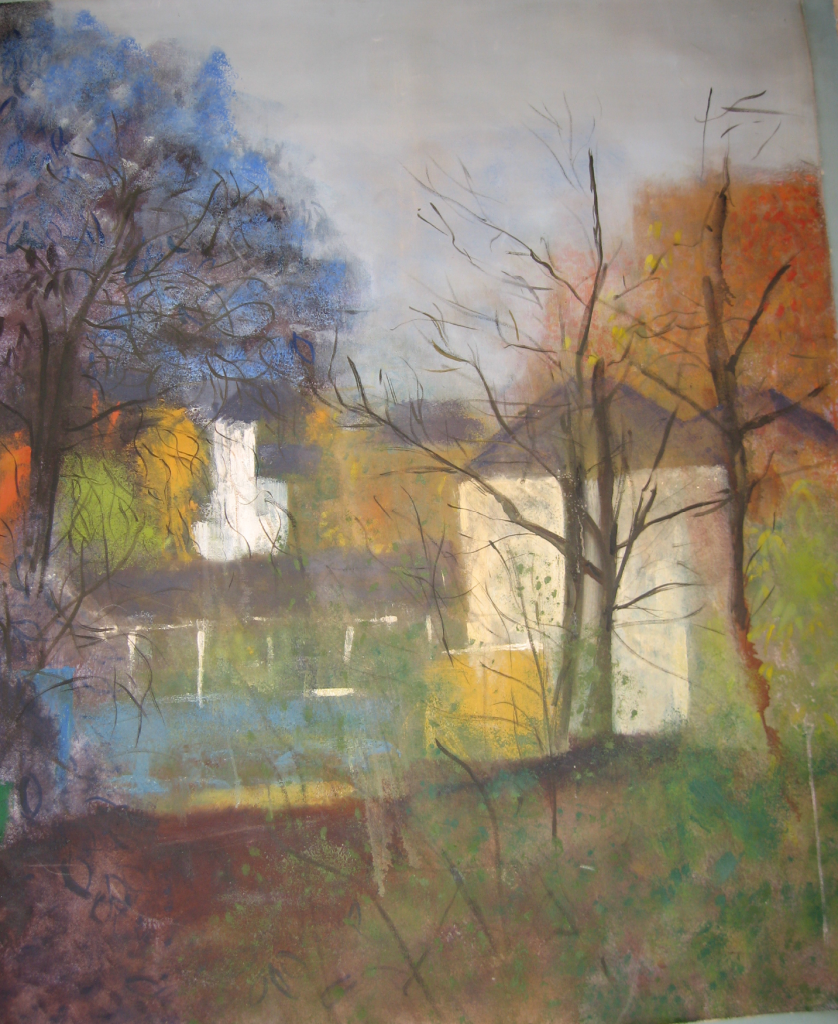 Christine Rollitt, Blue Trees 1974
Christine also recalled a course trip to Paris in 1973. If you too remember this visit, and have photographs or other artefacts relating to it, please do get in touch.