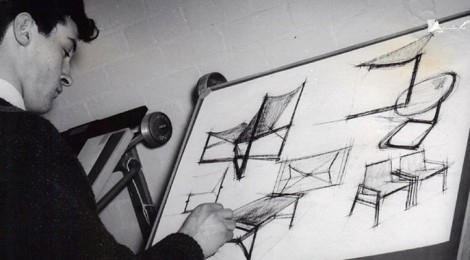 Born in Spalding, Lincolnshire in 1920, Aidron Duckworth studied engineering and metal-working as a young man, prior to World War II.  He served in the Royal Army from 1939 to the early 1950s, and began art studies in London focusing on design. The Royal College of Art awarded him the top prize for design work in his class.
He married his first wife Ruth Wertmuller, and they had a partnership of Ruth's ceramics and Aidron's furniture designs, glass, steel, leather, fiberglass, that seemed to come from the New Constructivist and Bauhaus influence, but with personal warmth and passion.  He also taught three-dimensional design at the Kingston School of Art, and the outline of his course included a statement that was true for all of his teaching and art-making:
"…I am interested here only in the dedicated man, and in particular to the dedicated designer, the man for whom his work is an exploration of himself and his needs, the self which is ultimately so similar to that of his fellow men.  All work done without this degree of involvement must be superficial or mediocre."
The Duckworths emigrated to the USA in the 1960s, and Aidron taught sculpture at Syracuse University, NY. He eventually settled in New Hampshire, and practised as an artist and taught there for the remainder of his life.
Aidron Duckworth died in 2001, still a citizen of the UK, living and working in the US. He had established a trust in New Hampshire for the preservation and presentation of his work, in the old school house that had been his home and studio. This has become the Aidron Duckworth Art Museum, which is maintained by the Aidron Duckworth Art Preservation Trust of 1997. The general mission of the charitable trust is to promote the appreciation, practice and teaching of art, for the benefit of the community.
With thanks to the Aidron Duckworth Art Museum for biographical details and images.
The photographs included here date from Duckworth's time teaching at Kingston School of Art: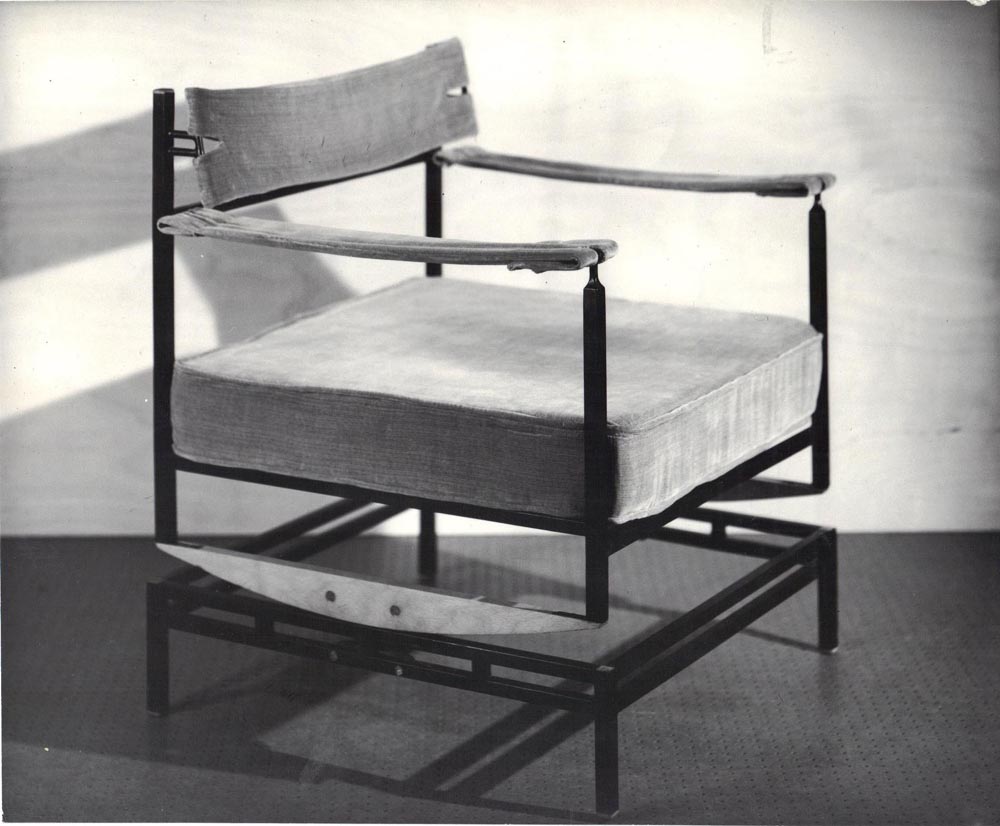 Square mild steel tube, beech, foam rubber & velour rocking chair by Kingston student, Simon Carrier. (photo by Aidron Duckworth)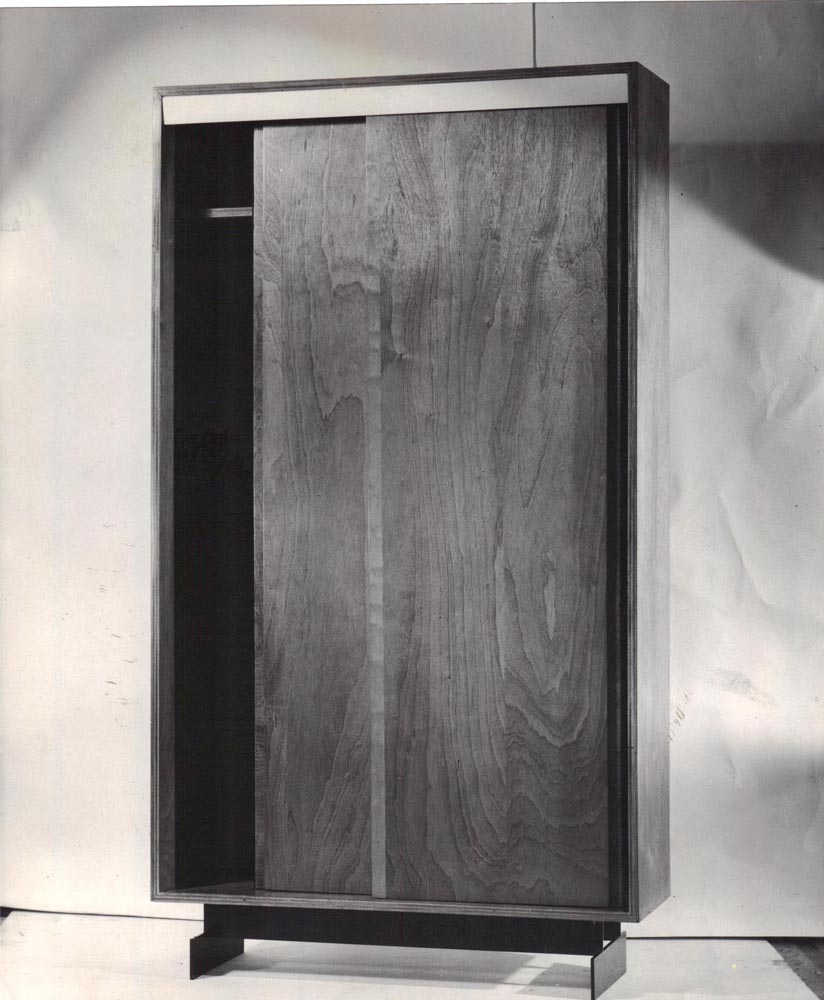 Small wardrobe with sliding doors on mild steel base, by Kingston student, Stephen Hobgin. (photo by Aidron Duckworth)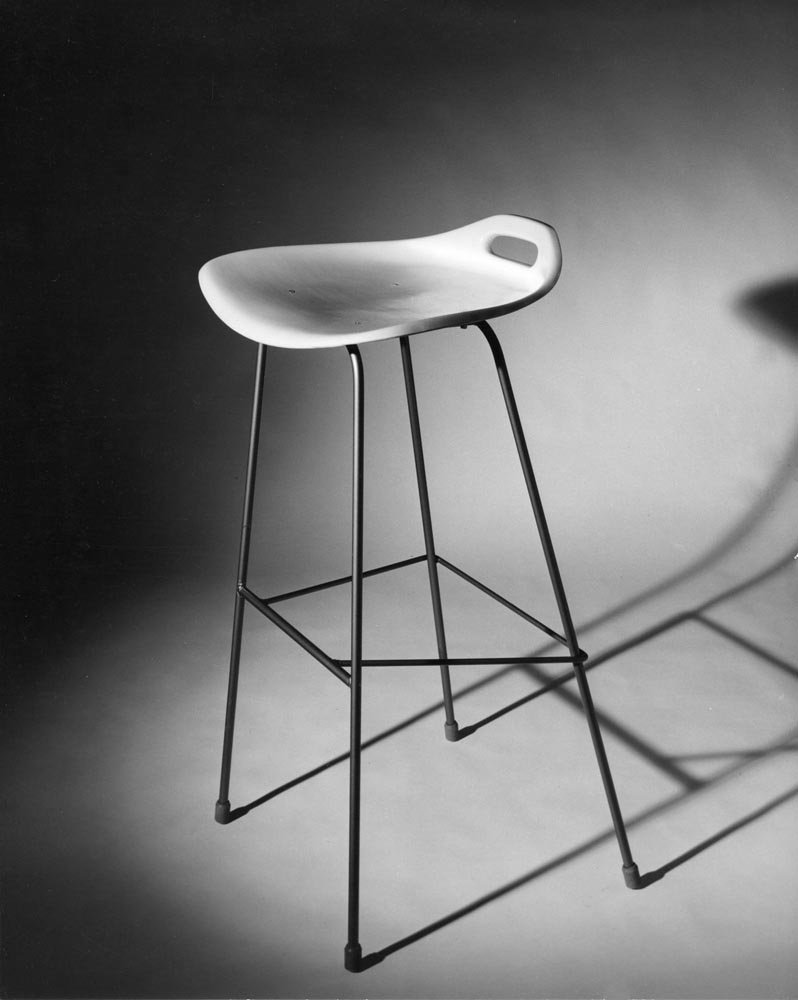 Fibreglass & steel tall chair by Aidron Duckworth.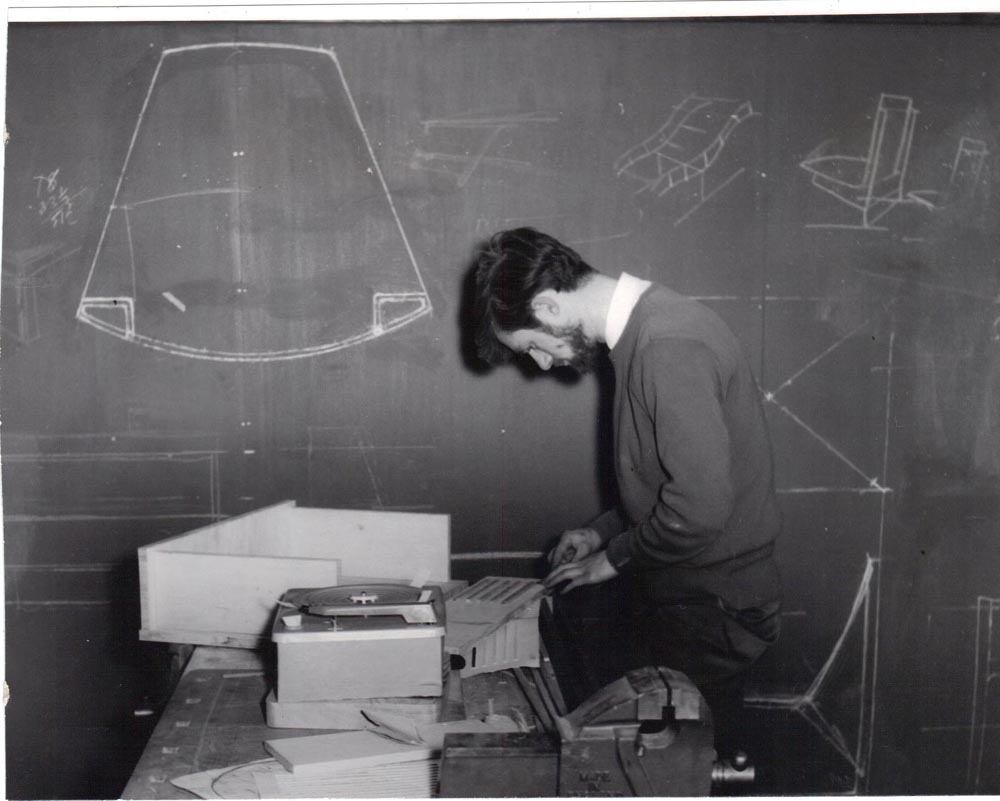 Student in front of blackboard, Kingston 3D Design (Photo Bernard Alfieri)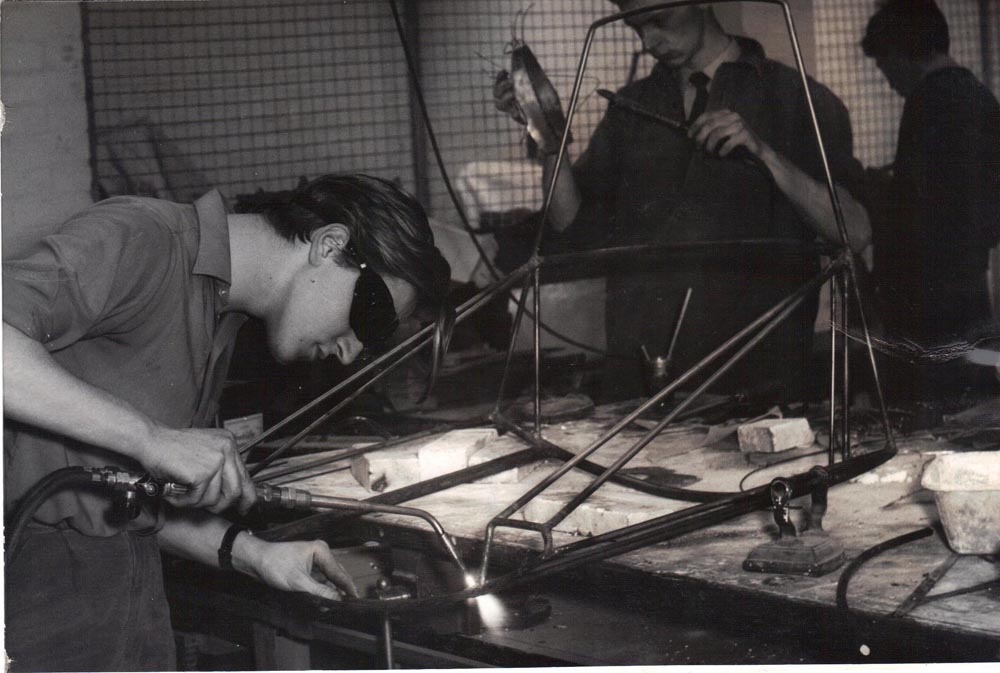 Student soldering, Kingston 3D Design workshops, 1950s. (Photo Bernard Alfieri)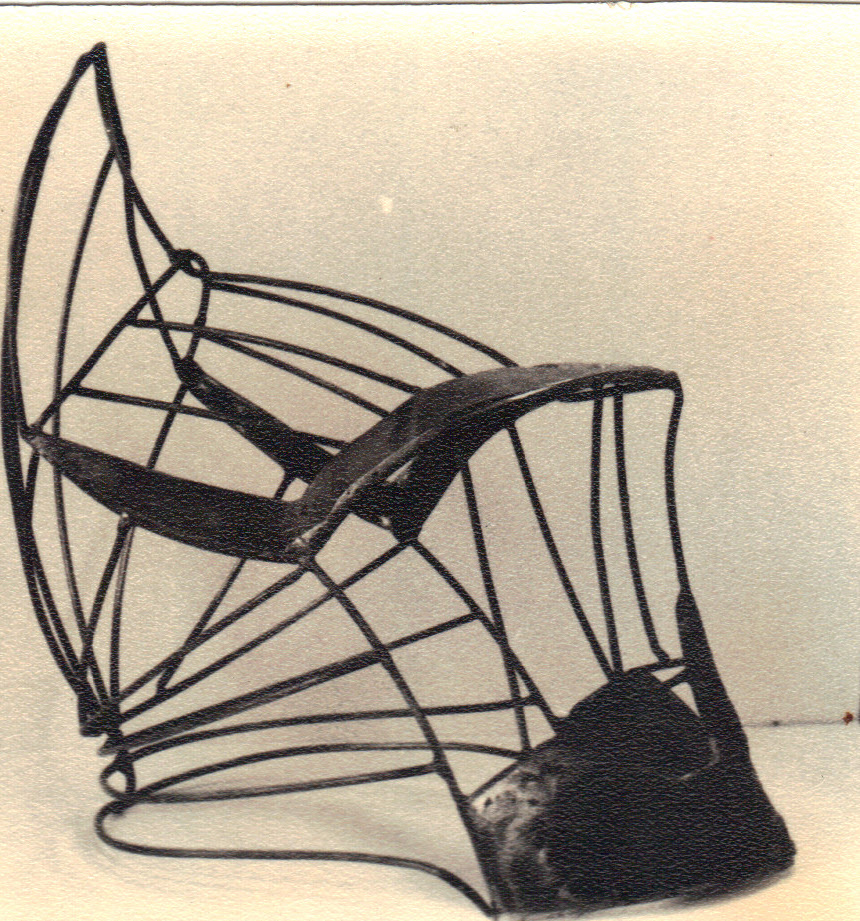 Kingston student work, abstract metal piece #1.  (photo by Aidron Duckworth.)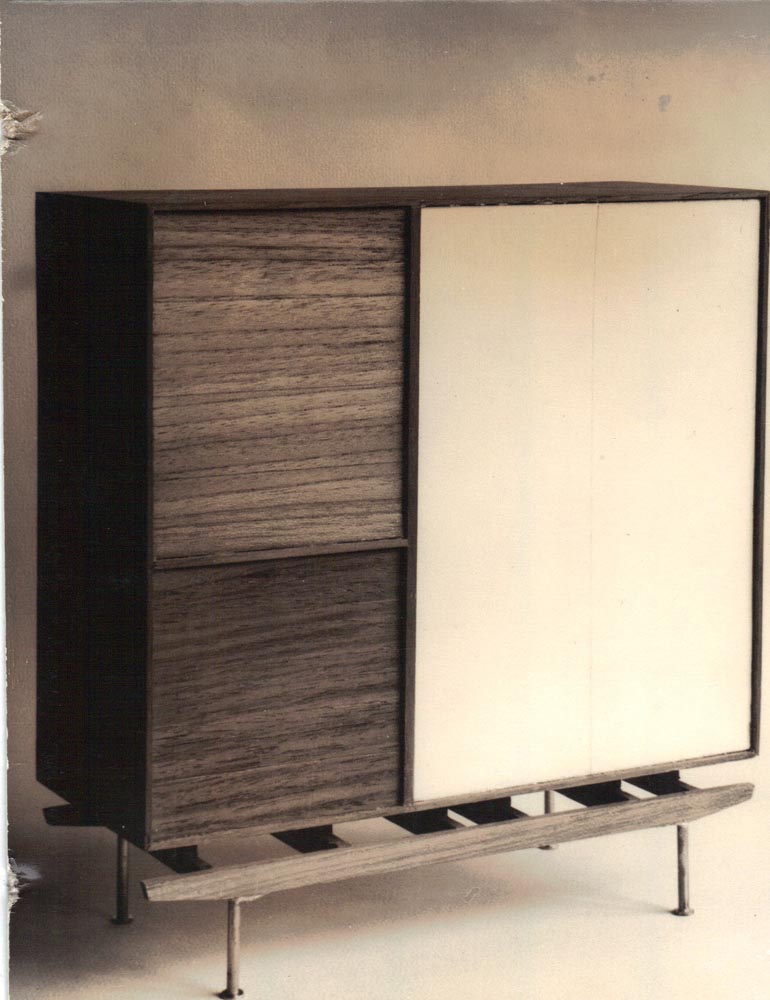 Kingston student work, cabinet.  (photo by Aidron Duckworth.)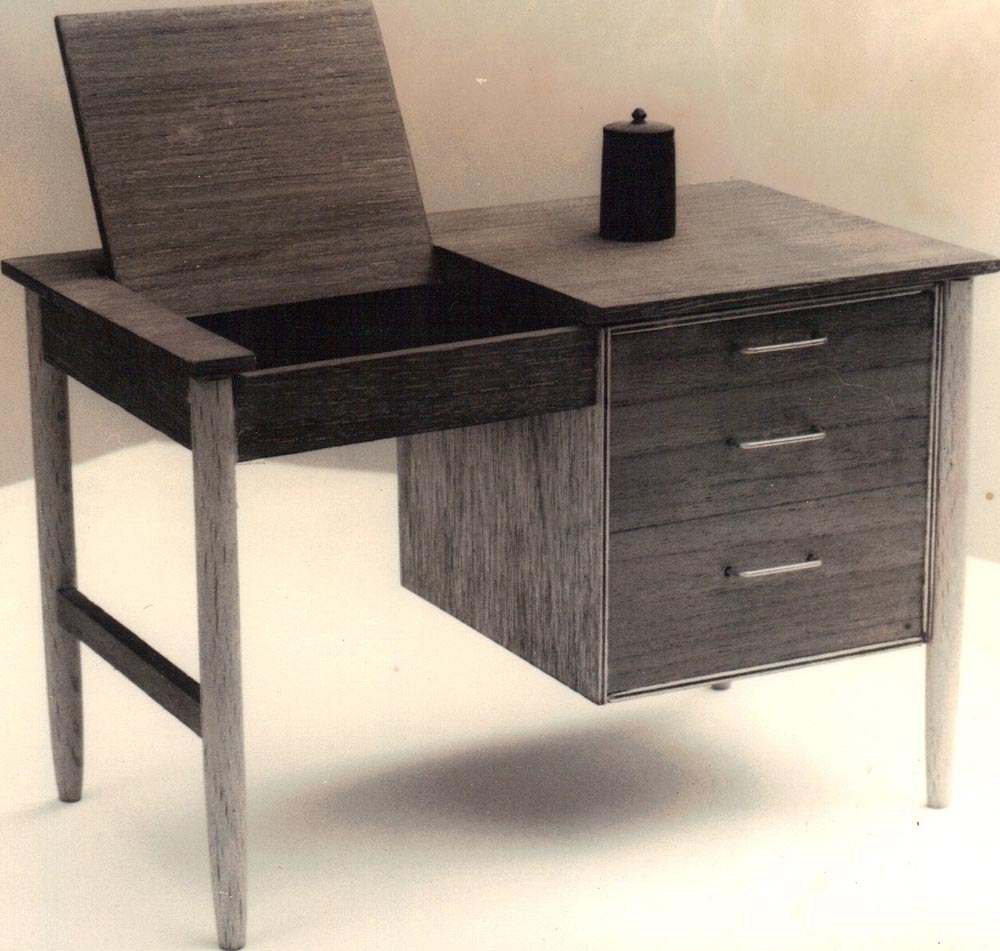 Kingston student work, desk.  (photo by Aidron Duckworth.)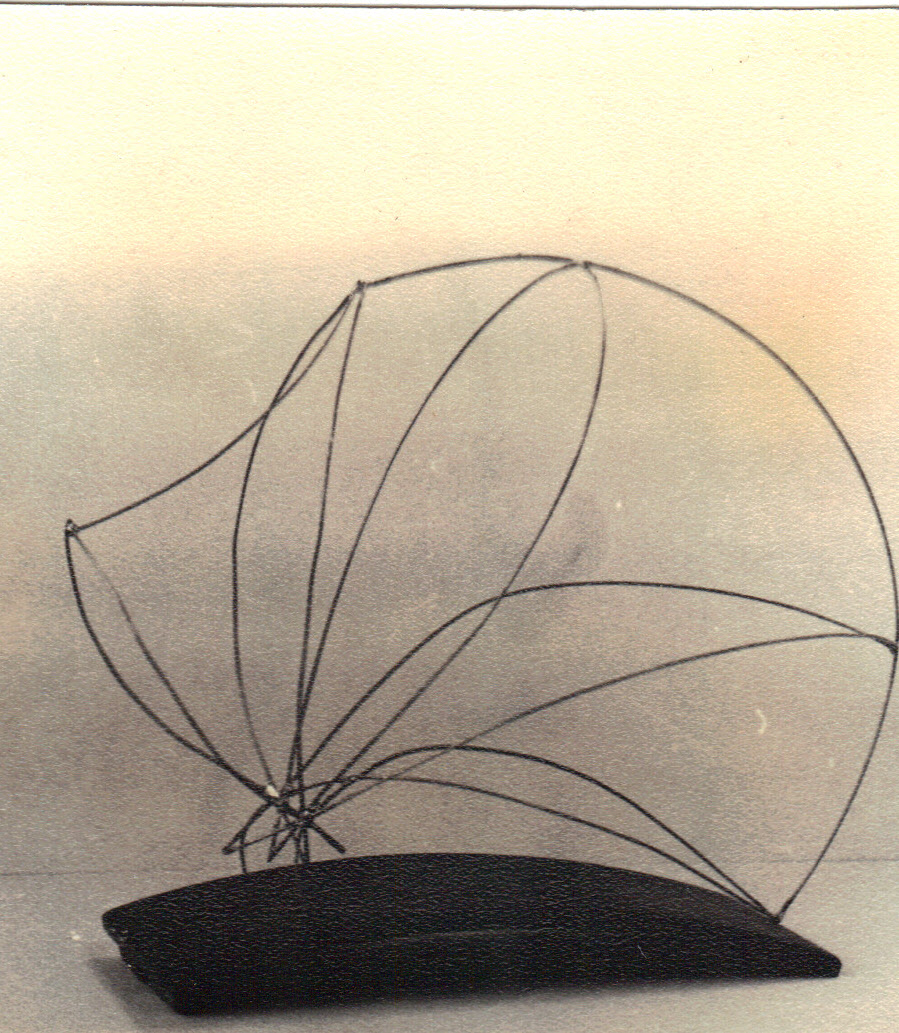 Kingston student work, abstract metal piece #2.  (photo by Aidron Duckworth.)

Kingston student work, abstract metal piece #3.  (photo Copyright, Feb. 5, 1962, by John Donat.)
Student at drafting board, Kingston School of Art c.1950s (Photo Bernard Alfieri)