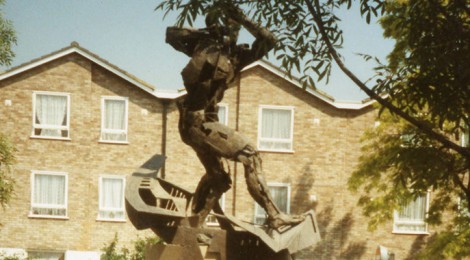 Here's a photo from the unveiling of Carole Hodgson's River Celebration in 1991.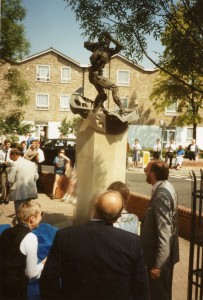 Carole was one of a number of sculptors working at Kingston Polytechnic who were commissioned as part of the town's relief road scheme. Ainslie Yule acted as advisor for the placing of artworks, and David Mach was another commissioned artist.
River Celebration highlights the connection of Kingston to the River Thames via the allegorical figure of a dancer in fluid motion. Hodgson initially modelled the figure with arms aloft, but refashioned the piece with the more lateral arm movement seen today.
The work can be viewed in situ at the far end of Old London Road. Many thanks to Carole Hodgson for this image.