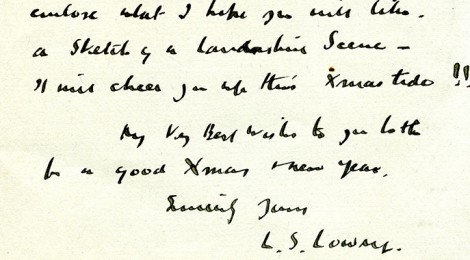 L.S. Lowry
Handwritten letter addressed to Reginald Brill
19 December 1946
17.4 x 13.2cm
Courtesy of Carol Hewes
Dear Mr Brill

Very many thanks to you for what you did – and for sending me a copy of your book.

Do please forgive my delay in not writing before – but I wanted to enclose what I hope you will like, a sketch of a Lancashire scene. It will cheer you up this Xmas tide ! !

My very best wishes to you both for a good Xmas & New Year.