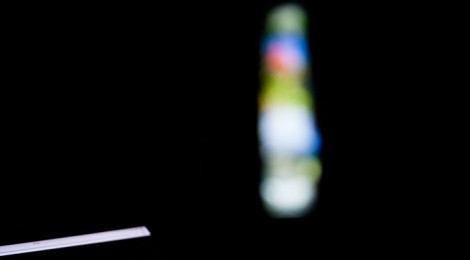 On Friday 20th February 2015, Helen Storey Foundation (HSF) and Kingston University (KU) combined forces for the Life on the Outskirts Symposium at Dorich House Museum. The symposium involved a fascinating discussion between social artist and designer Professor Helen Storey and Andrew Ibi, Head of MA Fashion at KU, covering Helen's education at Kingston and her career as a designer and artist, as well as the future of fashion and design education, issues of sustainability in design and the imperative for our planet's preservation to be addressed by creative minds.
The fabulous setting of Dorich House Museum, the former studio home of sculptor Dora Gordine, gave us an ideal backdrop to road test a few new concepts and projects HSF and KU have been developing, and we can include them here on the blog today. First up, we previewed the design concept for a new Helen Storey Foundation digital archive, designed in collaboration with DED.
The displays at Dorich featured a range of archival photography conducted by Kingston University in partnership with Helen Storey Foundation, and was the first opportunity to display the rich results emerging from this renewed collaboration – returning Helen Storey to where her design and art practice first emerged.
We welcome your thoughts and feedback. Please follow the link below and fill in our survey.