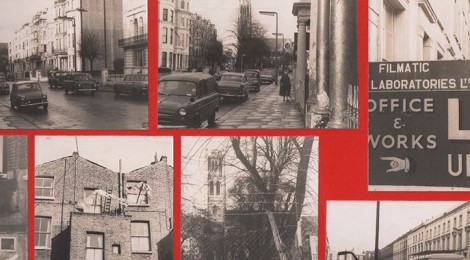 Guest blogger and Kingston Architecture graduate Stephen Finch recalls an important aspect of the course…
Apart from the thesis, the two term Group Housing project was the most significant and memorable element of the final years. Housing – as always – was a major political and social issue, and large and small scale developments led by Local Authorities were producing innovative solutions from architects to respond to the problems of density, high rise and social considerations.
The Labour Government's White Paper "The Housing Programme 1965-70" included ambitious targets to build half a million houses a year by 1970. These ambitions were not achieved, but by 1967 public housing completions exceeded 200,000 for the first time since 1955.
Design leaders such as Theo Crosby considered that high housing densities were needed – 200-300 p/a min. – to provide high levels of amenity. Streets in the Sky – Park Hill Sheffield – designed by Jack Lynn and Ivor Smith was constructed. Darbourne and Darke's low rise/ high density Pimlico development set the standard. At the other end of the scale Phippen Randell and Parkes cooperative development at the Ryde Hatfield responded to Chermayeff and Alexander's book Community and Privacy. And, of course, Walter Segal was producing his lightweight "Temporary Homes". All these developments and books – including others such as Jane Jacobs The Death and Life of Great American Cities and HMSO design bulletins such as Space in the Home – instructed and influenced the housing design project.
Memories include:
Visits to The Ryde and Pimlico and a lunchtime visit by Walter Segal.
The reports being typed up by wives and girlfriends with Penny Lane and Strawberry Fields playing in the background.
John Darbourne as external assessor making polite but fairly dismissive comments on our amateur efforts!