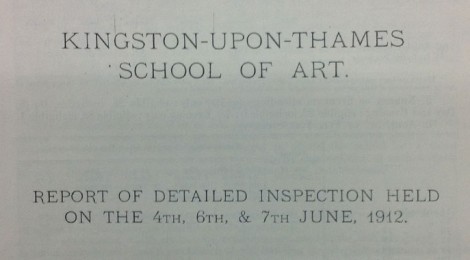 Kingston School of Art was inspected by officials from the Board of Education in the summer of 1919. Whilst this report did not lead to anything similar to the dramatic effects of the previous report in 1912, which precipitated Archibald Knox's departure, it does give a good insight into the life of the school in the immediate aftermath of World War One.
The report explains that 'The School aims at providing a full-time training in Art for students who desire to become designers, illustrators or professional artists, and also part-time instruction for workers in artistic industries and for students who desire to extend their general education.'
The one major recommendation to emerge from the inspection was for a separate Principal Teacher to be appointed for the school; until this point the art schools at Kingston and Wimbledon had shared an Art Master.