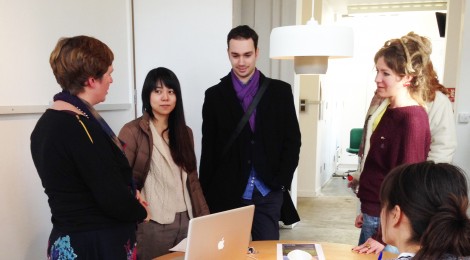 Location: UK, England, Kingston Upon Thames
Job Type: Volunteer Internship – Travel and lunch expenses will be covered
Closing Date: Ongoing throughout November 2014 – January 2015 Places will be offered on a first come first served basis.
The Faculty of Art, Design and Architecture at Kingston University, is looking for volunteers to work on their Engaging Heritage: 140 Years of Kingston School of Art Project.
This project will tell the story of Kingston School of Art (KSA) an important but neglected part of Kingston's art and design heritage from the late nineteenth century to the present day.
The 140th anniversary of the Art School in Kingston in 2015 is an historic moment to collaborate with museum and community partners and local residents to discover, celebrate and embed this significant heritage of the town within the borough. The project will focus on eight landmark moments to showcase this heritage and each is associated with key individuals and events that helped nurture and contribute to the international reputation of Kingston's School of Art. The project will deliver 5 exhibitions and a number of associated events at Platform Gallery, Kingston University, Dorich House Museum, Kingston Museum, The Rose Theatre and the Stanley Picker Gallery.
We are looking to train and work with volunteers from inside the University, alumni, the local community and those looking to further broaden their experience in museum, gallery and heritage projects.
We would like to recruit volunteers to work across our programme of events and exhibitions to participate in a range of activity. Activity will include:
Digitising Collections – Digitising artefacts for the archive (March)
Filming & Photography – Recording our events through film and photography (Feb & March)
Museum Invigilators for Kingston Museum Exhibition (Feb and March)
Training will be provided with ongoing support and supervision.
We are flexible about the level of commitment from volunteers as we would like to work with as many people as possible.
We will be working with the Vinspired Volunteer framework to offer accreditation to volunteers who participate for 10 hours or more.
Please send a CV with a cover letter explaining your interest in the project, skills you can bring and what experience and or skills you would be interested in gaining from volunteering with us.
Please email: s.haines@kingston.ac.uk
Sarah Haines
Engage Heritage Project Manager, FADA
s.haines@kingston.ac.uk