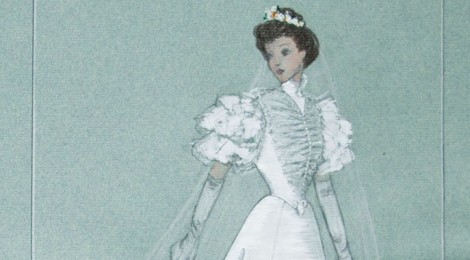 These drawings by Tim Guilbride were created as part of a study of costume and dress at the Victoria & Albert Museum.
The project was led by tutor Reginald Hanson, who had responsibility for teaching drawing and sketching to fashion students. Hanson was a former Kingston School of Art student himself, and had a career as a designer within London's theatres (particular the Player's Theatre) before returning to teach at Kingston.
Wedding dresses were an important element within life on the Fashion course at Kingston, as a wedding dress would always feature at the culmination of the Dress Shows staged by Daphne Brooker.
Images courtesy of Tim Guilbride