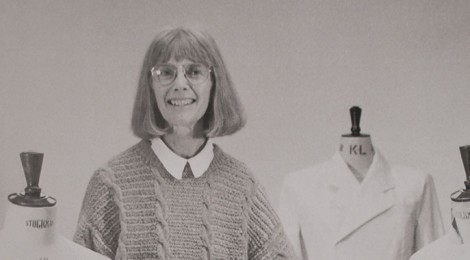 Daphne Brooker dedicated much of her life to Kingston both as a student and finally as head of the fashion department. While much of the archive is her legacy;  filled with competitions, press reports and student work within it there are glimpses of her working at the school.
When looking closer at the archives, she is easy to spot; sitting in on student crits, accepting awards and on the front row of Kingston's dress shows.
It is not only in images we see her but through the numerous correspondence between herself and the industry, setting up links between the fashion department and companies including; Miss Selfridge, Monsanto and Burton.